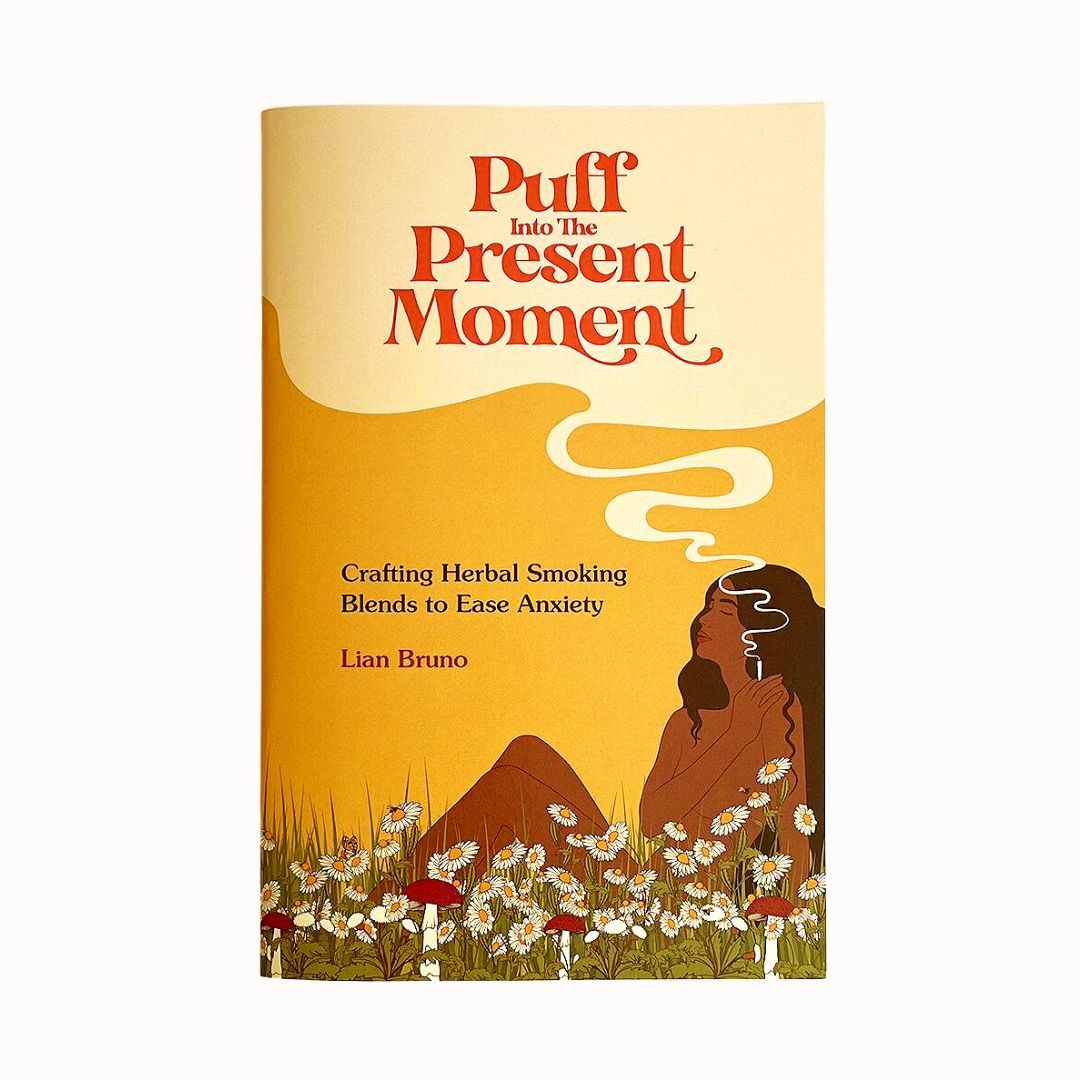 Puff Into The Present Moment
A print zine that explores anxiety from a clinical herbalist's perspective and offers insight into working with herbs through smoke. Written by clinical herbalist and Puff Herbals founder, Lian Bruno, the zine identifies common mental and physical manifestations of anxiety and guides readers in crafting their own herbal smoking blends to ease these symptoms.*
Free shipping on all orders $49+!
SIGN UP BELOW FOR 10% OFF YOUR FIRST ORDER
TABLE OF CONTENTS
DETAILS
FYI
🔸️ Introduction
🔸️ Anxiety: An Herbalist's Perspective
🔸️ Nervine Herbs
🔸️ Why Smoke Herbs?
🔸️ Mullein: A Smoker's Best Friend
🔸️ Cannabis Considerations
🔸️ Herbs For Smoking Blend Bases
🔸️ Manifestations of Anxiety: Mental (8)
🔸️ Manifestations of Anxiety: Physical (7)
30 pages
5.5 x 8.5 inches
Staple-bound
For educational purposes only. The information discussed in this book is not to be construed as medical advice.
Puff Into The Present Moment
Shipping
Free shipping on orders $49+
Please enjoy free shipping on all orders $49+! All orders $49+ ship free via USPS First Class Mail, with the option to pay for expedited shipping.
We ship nationwide
We ship within the US and to US territories. Please note we currently only ship wholesale to the state of Louisiana. Sign up for our newsletter to find out when we expand shipping to other countries.
Discreet packaging
We ship all orders in normal-looking cardboard boxes with no special tape or anything, so nothing flashy!